Low Self Esteem
Life's achievers tend to feel an abundance of confidence whenever they need it most. For many people however, confidence is something that they admire in others but cannot access for themselves. Having low self-confidence can be extremely limiting, affecting our ability to live the life we desire.
It really does not have to be this way. What if you could make that all important presentation with a real sense of charisma? What if you could walk through social situations or life generally with a confident, self-assured stride? Sounds good?
People always say that it is all in the mind, well with confidence it absolutely is, especially the unconscious mind. That is why Sara can effectively help you to build confidence, by accessing the resources you already have available within your unconsciousness and she can help you change the way you think about yourselves, replacing fear and nervousness with faith and belief.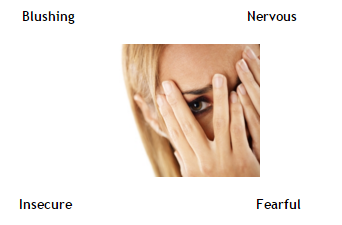 Low self esteem is not just a lack of confidence but also includes feelings of worthlessness and a sense of failure. This can effect all areas of your life from your working environment, social situations and relationships. It can stop you from living life to your full potential.  Whether you just need a boost to your confidence or you are feeling it is completely limiting your life, help is at hand.
Do not let your life slip by, call today for your FREE consultation and see how Sara can help you.